Love is one of the strongest emotions in the world. There is hardly anything in the world that can bring humans as close as love does. Love can be of various kinds. You can love your mother. You can love your friend. You can love your siblings. But, one of the most common forms of love that we generally talk about is love in a romantic relationship.
Romantic relationships are the subject of countless books and movies. It is one of the emotions very relatable to people in general. I have been in many romantic relationships in my life. But, there has never been the experience of instant falling in love and instant losing.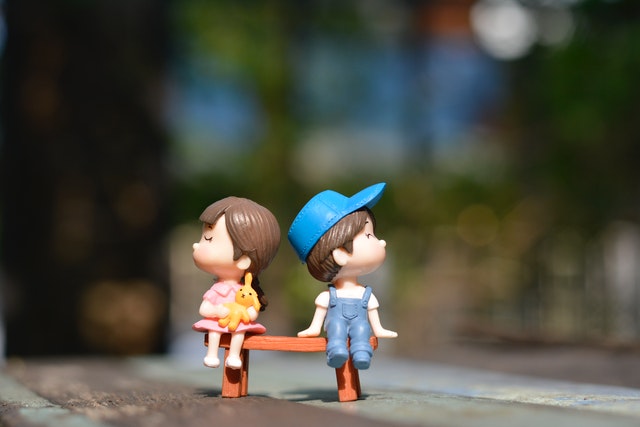 However, during the past few months I have gone through a relationship that has made me wonder about how these things really work – romantic relationships. I have been in love with this girl. We barely met in real life. We have known each other through social media. But, I have felt a certain connection with this girl that I haven't felt with any of my past relationships. There is something special bout this girl. 
It has been four months since I've known her. There has never been a day I haven't thought about her. We have been dating virtually all along except for one day when we met just for half an hour or so. Things were all going well till that one fateful day. This was the day that changed everything. This was the day that made me experience something I have never felt before.
We have not been talking for the last four days. There is no way I can reach out to her now. Technology has not yet reached that stage where people can communicate from earth to the heavens. The dead don't talk. Maybe they do and we can't hear them. Anyway, it doesn't really matter.
There is nothing from her that I have with me, except a Ragdoll kitten. She had a lot of cats with her. This one was a gift from her. Sometimes, I just keep looking at this Ragdoll kitten and drift into thoughts. There is a lot going through my mind right now. I can't express it all. It is difficult to express everything in words. 
I wonder whether she would be alive today had I not asked her to come down to meet me. If she had been adamant and had not agreed to meet me that day, she must have been alive. She must not have hit by that car that day. This was the biggest loss I have suffered in any relationship. I have never been so close to anyone so close. I'm not that kind of a person. But with her it was different. We got close really soon and we got apart sooner.
Now, I wonder what love truly is. Is it just a feeling of getting close to each other or is it the feeling of getting close and drifting apart and still having the same emotions for the person? I have no answers yet. Do you?