In India, not many people own pet dogs due to the high maintenance expenses and often pet dogs are considered as an upper-middle-class luxury. But as the middle-class people are growing interest, the trend of dog ownership is also increasing day by day. If you are planning to own a pet dog, you can choose any breed from a variety of dog breeds in India. But, before buying a pet dog you should have some basic knowledge about dogs. Other than the food, vaccines, and healthcare, dogs also need to be trained properly. So here I will give you some information about the training of dogs that will help you to train almost all of the available dog breeds in India. So take a note of these points.
Dog Obedience Training
Dog obedience training teaches you how you work and interact with your dog. Most of the training is in fact on the human side. As a dog owner, you have to learn how your dog communicates in order to properly understand and get your dog to perform what you ask him to do. By focusing your dog obedience training lessons on one simple part after another, with lots of dog obedience practice in between, you will be astounded how fast you and your dog will be in harmony. Sit, stay and heel are the basic voice dog obedience training commands. From there you can then go to train your dog to watch for hand signals from a distance. This will allow you to control your dog while the dog is off the leash.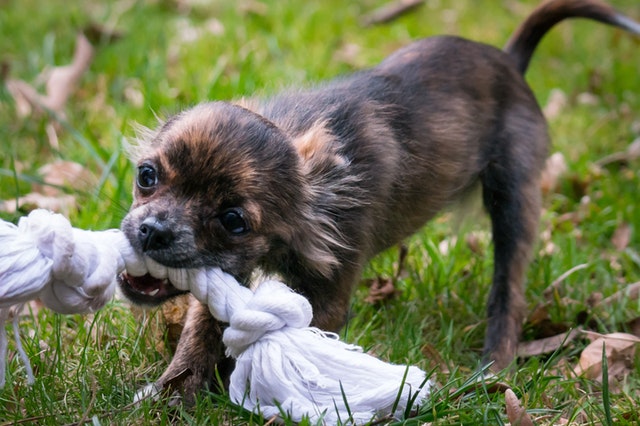 Dog Obedience Training Methods
There are many different styles of dog obedience training. There are methods that use food as a reward. Then there are methods using a pinch collar (also known as a choke collar). Another method is clicker training where the click becomes the treat. Also, you can treat the correct behavior of a dog with a positive and happy sounding tone of your voice. The best way is with a high pitched voice. This makes the voice reward easier for a woman to do than for a man.
Whatever dog obedience training method you choose and which works best for you, you still must keep in mind the following advice. Be persistent, precise and firm with your obedience training. Always only give the dog a command that you are sure he will be able to perform. If not, then you need to be able to correct him. This means that whatever you were doing, you need to stop and make the dog perform the task. Consistency and accuracy are extremely important.
Be sure that your dog obedience training commands stay the same. Always use one word or a combination of words to ask your dog to sit, lay down, stay… Do not change your obedience commands and expect your dog to understand what you mean.
Dog Training Equipment
There are other dog training methods that use dog training equipment. It is important to perform an evaluation of dog training collars to make sure that they do what you want and keep your dog safe. Electronic dog training collars can be used to stop unwanted barking. Remote electronic collars can be used anywhere from a few yards to miles to control and correct your dog. With all electronic dog training equipment, it is important to make sure that your pet is not injured. The electronic training device should be a training tool and not a torture tool.
By starting early and keeping up with the dog obedience training, you will see that you will have more fun with your pet dog then you ever imagined.